Dansko's Endless Leather and Finish Options too MUCH? It was for me, so Here's a break down…
Dansko may not be as popular name as Birkenstock. But, their passion for comfort shoes is recognized by Podiatrists and Professionals. Mostly Dansko specializes in shoes for working men and women who easily come in contact with occupational hazards: nurses, doctors, cooks, teachers, or those with orthopedic or foot problems. Anyone who is around dirt, grease, grim, staining liquids (blood, wine, bleach, and paint) could use a pair of Dansko's. Why?
Their most popular clog, perfectly named the Professional, concentrates on comfort by the shock absorbing and flexible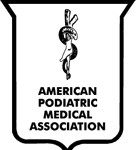 polyurethane (PU) outsole, spacious thermoplastic toe box to protect your toes, leather moisture repelling sock liner, easy wipe and dry leather maintenance, and slip on fully enclosed snug design. Not to forget, it's also good for those with a high arch. These features permit all day wear with slip resistant safety whether you're in a restaurant kitchen, kindergartner's classroom, or surgical room. No wonder the American Podiatric Medical Association.
Since all their clogs are hand-stapled, you must realize each shoe in each size will fit slightly different. Although the Dansko's might fit odd at first, the rocking heel to toe motion forces the wearer to lift their feet, ensuring proper posture and eliminating foot and leg fatigue (the heel is supposed to fit a bit lose).
Ok, so now you know what Dansko Shoes are about, there's one more thing you ought to know: All the materials/finishes you can choose from! Below is a summarization of all the materials Dankso shoes, clogs, and sandals are available in.
Leather and Finishes best for Work Environments:
Box Leather
Perfect for work environments with greasy, wet, or staining liquids; Has a smooth, clean finish for easy maintenance
Care Instructions: Shoe polish can touch up everyday scuff marks. Surface dirt or stains can be removed with a damp, soapy cloth/sponge.
Pull-Up Leather
Dansko's best occupational leather finish allows you to erase scuffs and scratches by redistributing oil or wax with your fingertips!
Care Instructions: Using your fingertips (light pressure) will remove scuffs and scratches; to ensure long lasting finish, buff your Pull-Up leather with Dansko Leather Cream.
Patent Leather
The Patent Leather is a formal, shiny, polycoat finish.
Care Instructions: Simply use a clean damp cloth to remove any surface dirt
Oiled Leather
Great for outdoor or more rugged environments. This finish has been heavily oiled to create a long-lasting and waterproof surface.
Care Instructions: EASY EASY EASY! These will last for years if you apply Dansko Oiled Leather Restorer to maintain the oiled finish and Dankso Beeswax Conditioner to increase water resistance. Rub out light scuffs with finger tips. A damp cloth will easily remove persistent dirt.
Tumbled Leather
The Tumbled Leather is a flexible and water-resistant material with a textured finish. Since it does not brake down in wet or greasy environments, this leather and finish is great for work!
Care Instructions: Simply wipe with a damp cloth. For extra protection, we suggest using the Dansko Leather Cream as a conditioner and restorer for the leather's appearance.
Full Grain Leather
Great for wet or greasy environments; the full-grain leather is water resistant
Care Instructions: Wipe with a damp cloth, maintain the leather's smooth finish, just use the Dansko Leather Cream
Dansko Leathers and Finishes Best for Dressy Occasions
Cabrio Leather
This finish is worn for dressy occasions. Since it features a black top coat with a high-gloss shine, I wouldn't recommend this for occupational or work uses.
Care Instructions: Gently wipe with a soft, dry cloth to remove surface dirt. Remember, this finish is more sensitive than the Black Box.
Nubuck Leather
Being one of Dansko's softest leathers (silky to the touch), the Nubuck leather is notorious for being used on their sandals or leisurely footwear
Care Instructions: A damp cloth will remove any surface dirt. For extra care to make your shoes last for an extra 10 years, use Dansko Nubuck and Suede Bare and Brush to remove stubborn stains. Also, applying the Dansko Suede and Nubuck Spray after purchase can maximize your water and stain protection.
Suede Leather
Obviously Suede is not for wet or harsh environments, so no work, just for play
Care Instructions: To ensure long lasting suede, use the Dansko Nubuck and Suede Bar and Brush for surface stains; using the Dansko Suede and Nubuck Spray right after purchase will protect and seal the suede from future abrasions
Veg-Tan Leather
This leather and finish is best for dressy occasions. The leather is soft and smooth with a rich sheen finish. The leather and finish is comparable to a leather glove, it will conform to the shape of your foot easily.
Care Instructions: using a damp cloth will rid the leather of minor scuffs, but to properly maintain it for a long lasting life and shine, use the Dansko Leather Cream with a soft clean cloth.
Waxy Leather
The Waxy Leather is Aniline leather (type of leather made from high quality hides that were treated with aniline as a dye. This produces delicate, soft, giving leather). Extra Smooth!
Care Instructions: Just use your fingertips to rub out light scuffs. To preserve this high quality leather, lightly buff with the Dansko Clog Sponge.
So, which finish works best for you and your lifestyle?